About Us
The scope of our company is to offer to customers that wish to start or to enlarge the business in Asia.
We would like to give you our experience with chinese and western point of views on the business opportunities, giving the right indications for best results.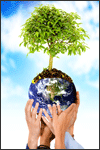 We hope grow together. Some of our important customers include the Lighting leaders who chose us after a careful evaluation and we have been able to exceed their expectations resulting in customer delight.

We have a strong cooperation with suppliers, do not consider us only as agents but manufacturers support on markets and products.

Our first customer is still our customer and it has been the same with all our customers! We always look for a win­win relationship which is one of the reasons why we have long term relationship with all our customers

If you would like to know more about our company please feel free to contact us.